​ABOUT TRAP REMIXES
HOW WE STARTED:
ORIGINALLY WE WERE CALLED TRAPREMIXSONGS BUT WE CHANGED IT TO TRAPREMIXES LATER ON BECAUSE IT WAS SHORTER AND BETTER. WE ORIGINALLY STARTED FEBRUARY 6TH , 2015. WE STARTED THIS GREAT IDEA BECAUSE I WOULD NOTICE ON INSTAGRAM THAT PEOPLE WOULD COMMENT "WHAT'S THE SONG" SO I WANTED TO MAKE A ACCOUNT WERE THEY CAN GO AND MY ACCOUNT HAD ALL THE SONGS THEY WOULD WANT TO KNOW.
WHAT WE DO:
WE POST OTHER PEOPLE'S MUSIC WHICH NONE IS OUR'S. WE POST SONGS THAT ARE UPCOMING AND NEW , POPULAR SONGS PEOPLE DON'T know THE NAME OF , AND SOMETIMES JUST GOOD SONGS. WE POST GENRES SUCH AS TRAP , CHILL , RAP & TRAP, DUBSTEP, FUTURE, BASS, AND MANY MORE.


Powered by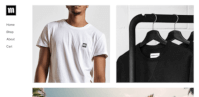 Create your own unique website with customizable templates.